Fun Day at the Farm 2019!
Hi all!
Family Fun Day at the Farm will be Saturday, August 10th from 1-6pm at the Parkin Farm (see map below)! If you are interested in getting involved, have ideas, or want to sponsor this event via one of our sponsorship packages, please email us at owensoundharvestforhunger@gmail.com!
Map to Farm
Note that the farm is located at 457903 Grey Road 11, Owen Sound, NOT 457960 (the map gets the addresses slightly wrong, but is pointing at the right location). From Highway 26 head east of owen sound to Grey Road 11, turn right (south), farm is just past second corner on the left. From Highway 6/10, head to Rockford and turn east onto Grey Road 18, then turn left (north) onto Grey Road 11, farm is second on the right.
Event Details
See the flyer below for the many events for the day. There will also be a Photo Contest for pictures or videos you take at the Fun Day at the Farm, with cash prizes for the top 3 photos (1st: $40, 2nd: $20, 3rd: $10) and top two videos (1st: $20, 2nd: $10)! Email your photos or videos to owensoundharvestforhunger@gmail.com by August 20th to be eligible for the contest. Owen Sound Harvest for Hunger will have the rights to use the photos or videos submitted for advertising and social media.
Silent Auction Items
Below is a preview of just some of the items available for our silent auction (some others include a gift certificate for Krown Rust Control, farm toys from Huron Tractor & Earth Power, PlayMobil from the Rocking Horse, or 50 lb. bird seed from Bayshore Feeds). So feel free to come out, enjoy the day, and perhaps go home with some new treasures while helping out those in need!

Cat Quilt

Rocking chair with vintage baby quilt

Lantern

Cow Water Dispenser

Handbag

Bird Feeders

Love Picture

Summer-time Drink Dispenser

Blue Fleece Throw
Blue Wall Hanging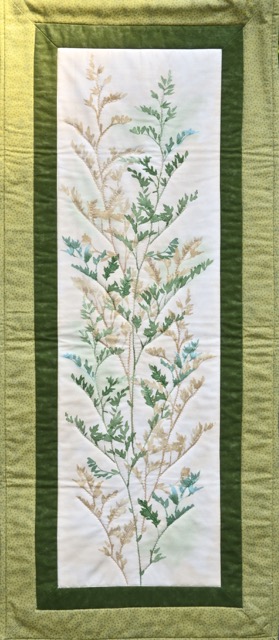 Green Wall Hanging